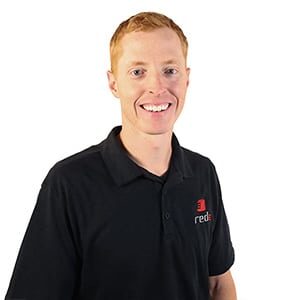 After years serving within the mechanical engineering field, Matt started Red E, an engineering solutions company.  Matt's experience in product development projects in both the construction and agriculture industries gave him the foundation to build a strong business founded on strong relationships.
Matt thrives on working with machine design.  His clients appreciate his skill in designing to efficiently manufacture a product or device, saving them resources and time.  
He is a hands on builder.  One unique ability Matt has as a Professional Engineer is that he can envision a project, design, then build a prototype in the shop.  Building is a passion.
Matt is well connected in the industry and has a broad knowledge of machinery.  He cares about what he does and he cares about people, building relationships that go beyond a single project.  
NDSU - Mechanical Engineering
Registered Professional Engineer (PE)
Spending time with his family, traveling, the outdoors, hunting, helping farm, mentoring young people, and building things
E

ngineering.

E

xcellence.

E

xperience.

E

xpertise.
North Dakota Professional Engineers
Red Engineering (Red E) is a growing mechanical engineering firm. Our Professional Engineers in Fargo, ND, have experience in many mechanical engineering fields and travel around the world to design custom engineering solutions for manufacturers. Red E is the professional design engineer you need.