Our team of mechanical engineers work diligently to turn your challenge into an opportunity.
Our passion is to meet your needs and to exceed your expectations as we design, build, test and produce your machine or device.
We specialize in several subcategories of Mechanical Engineering, including
MANUFACTURING, HYDRAULICS, PROFESSIONAL, FINITE ELEMENT ANALYSIS (FEA).
Red E

Engineers Solutions
Through building trusted relationships, we partner with people, businesses, and organizations all over the world.
We are dedicated to tackling your toughest engineering and procurement challenges with optimism and determination.
To help you focus on what you are good at, Red E will handle the engineering, the R&D, and even the procurement.
We add significant value to our customers by competitively quoting and using economies of scale with our preferred suppliers to get the best prices possible.
Your designs are expedited to market with our 3D printer, fabrication shop, and key manufacturing partners.
Our registered professional engineers bring specialized skills with a high standard of ethics and quality assurance.
Professional Engineering at

Red E
Making the impossible possible. That is our mission. Whether it be a key design problem, deadlines or regulatory constraints, expect us to deliver advanced solutions that exceed your expectations.
Our team is made up of skilled professionals and registered Professional Engineers ready to serve you.
So what does that mean? PE licensure is the engineering profession's highest standard of competence, a symbol of achievement and assurance of quality.
At Red E, two members of our engineering team are qualified Professional Engineers. In the entire engineering field, less than 20% of engineers end up becoming Professional Engineers. In the mechanical engineering field, it is less than 5%.
We are committed to providing you with the best service possible.
Our team will take on your Professional Engineering projects like:
Mechanical & electrical building design via strategic partnership
Product inspection and certification
Engineering projects needing professional engineer oversight
Technical document back checking
Field engineering and on-site project management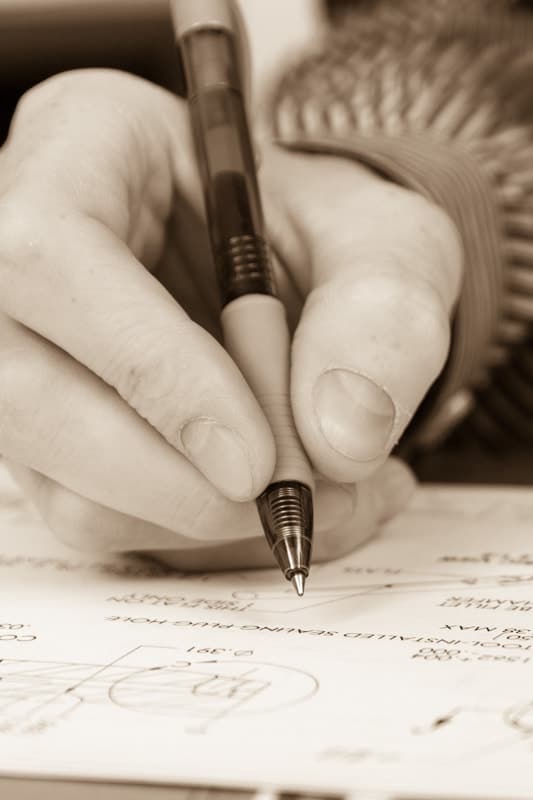 E

ngineering.

E

xcellence.

E

xperience.

E

xpertise.
North Dakota Professional Engineers
Red Engineering (Red E) is a growing mechanical engineering firm. Our Professional Engineers in Fargo, ND, have experience in many mechanical engineering fields and travel around the world to design custom engineering solutions for manufacturers. Red E is the professional design engineer you need.