Our team of mechanical engineers work diligently to turn your challenge into an opportunity.
Our passion is to meet your needs and to exceed your expectations as we design, build, test and produce your machine or device.
We specialize in several subcategories of Mechanical Engineering, including
MANUFACTURING, HYDRAULICS, PROFESSIONAL, FINITE ELEMENT ANALYSIS (FEA).
Red E

Engineers Solutions
Through building trusted relationships, we partner with people, businesses and organizations all over the world.
We are dedicated to tackling your toughest engineering and procurement challenges with optimism and determination.
To help you focus on what you are good at, Red E will handle the Engineering, the R&D, and even the procurement.
We add significant value to our customers by competitively quoting and using economies of scale with our preferred suppliers to get the best prices possible.
Your designs are expedited to market with our 3D printer, fabrication shop, and key manufacturing partners.
Our registered professional engineers bring specialized skills with a high standard of ethics and quality assurance.
Professional Engineering at

Red E
Making the impossible possible. That is our mission. Whether it be a key design problem, deadlines or regulatory constraints, expect us to deliver advanced solutions that exceed your expectations.
Our team is made up of skilled professionals, registered Professional Engineers ready to serve you.
So what does that mean? PE licensure is the engineering profession's highest standard of competence, a symbol of achievement and assurance of quality.
At Red E, 50% of our engineering team is made of up Professional Engineers.
In the entire engineering field less than 20% of engineers end up becoming Professional Engineers. In the mechanical engineering field it is less than 5%.
We are committed to providing you the best service possible.
Our team will take on your Professional Engineering projects like:
Mechanical & Electrical Building Design via Strategic Partnership
Product Inspection and Certification
Engineering projects needing Professional Engineer oversight
Technical Document Back Checking
Field Engineering and On-Site Project Management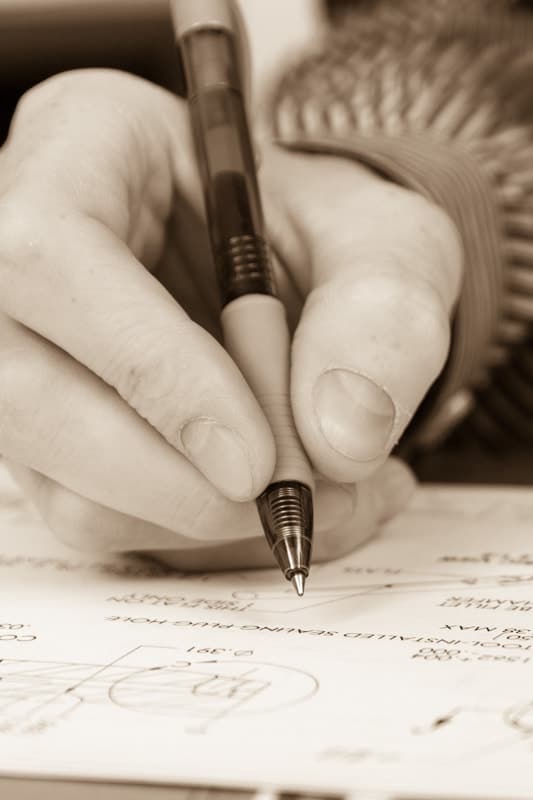 Product Development at

Red E
Product Development and Technical Communication are strengths at Red E, so we understand your needs when it comes to developing your project into the final product.
Product Development in Action
Our engineering team at Red E is equipped to handle every aspect of the process of designing, building, testing and producing your machine or device. We will leverage our skills and supplier connections to get your project out the door efficiently.
We are equipped with the unique skills to find a solution to your projects that need troubleshooting. Our outside perspective will bring revitalization and innovation to your projects.
We specialize in several subcategories of Mechanical Engineering, including Manufacturing, Hydraulics, Professional, and Finite Element Analysis.
From robots and integrated circuits, to race cars and power stations, our Red E team of mechanical engineers is on the cutting edge of technology.
We are available for:
Idea creation
Design
Prototyping
Technical Documentation
Production Support
Our capable 3D CAD, FEA, and CFD Solidworks and PTC Creo Parametric software puts your designs in a virtual 360 degree reality to identify fit and function before the first parts are ever made, saving you time and money.
This allows us to do a lot of good things:
virtually model a component to meet design criteria,
spot design clashes before they happen,
optimize manufacturability,
and make educated decisions that will drive to a cost effective finished product.
By streamlining design, analysis, and manufacturing, Red E makes everyone's life a little easier.
Technical Communication and Documentation
Our work with developing your project includes providing you with documentation such as colorful manuals and customer instructions.
Your company's reputation and customer retention is essential. That is why it is important to provide the highest quality documentation to correctly assemble and use your products.
Our team uses Solidworks Composer software which allows us to create stunning icon and picture based manuals that make understanding your products as straightforward as LEGO building block instructions.
With Red E, you have access to talented technical translators for your products destined to other countries.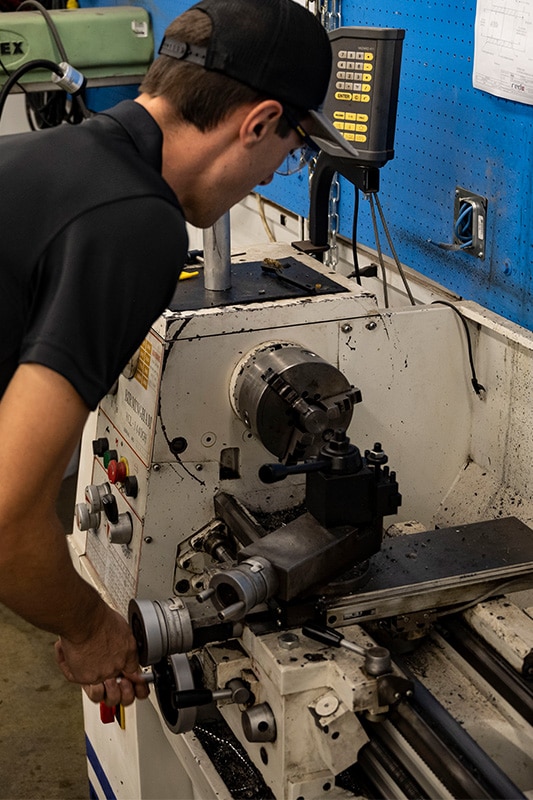 Manufacturing Support at

Red E
Focus on what you need to do and let our engineering team at Red E take care of getting your products manufactured.
Every product needs attention at various steps in the process, and the manufacturing stage is no exception. Our team will step into the manufacturing process to give you support when it comes to making your product.
We will advise you in the areas of fixturing, tooling, and efficiency improvements. If your team is busy, give us the task and we will take care of everything and deliver a finished product to your door step.
Expect us to efficiently manage:
Tooling and Process Design
Factory Design and Equipment Layout Support
On-Site Manufacturing Support
Lean Manufacturing and Process Improvement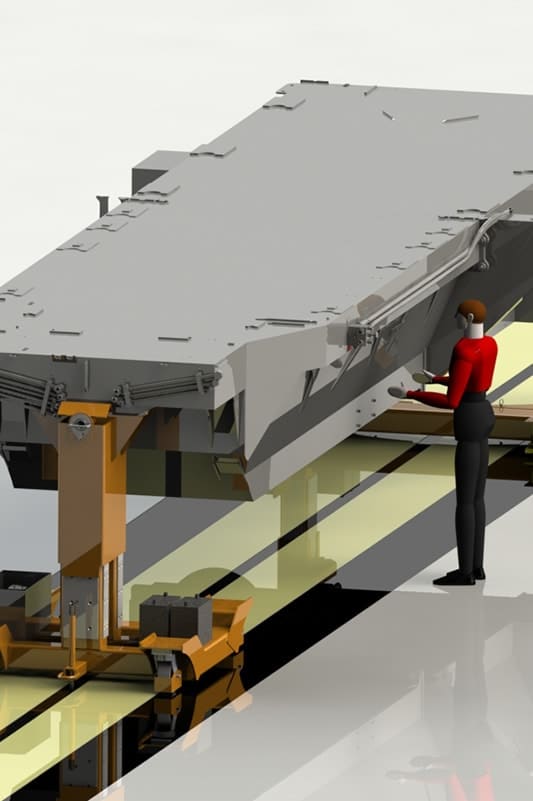 Parts Sourcing and Purchasing at

Red E
Once your product is engineered, you are faced with a list of tasks to get it on the market including parts sourcing and purchasing.
Give us the opportunity to assist you, and we will secure the best prices for you with our growing list of talented vendors from around the United States and Canada.
Many of our customers have found value in having their orders placed and tracked through Red E. With so many details to track, the last thing you want to worry about is a missing or late part that halts your production.
Red E handles the quoting, purchase orders, communicating with vendors, and shipping coordination.
As a full service solutions company, Red E will provide:
Competitive Quoting Services
Vendor Communication
Shipping Coordination
Inventory Management
Special Projects at

Red E
Our clients often approach us with projects that don't fit the typical engineering and manufacturing profile.
Our team is qualified and skilled to take on these challenging assignments.
Red E is a solutions company, and we are here to solve problems. Our team is made of up members from a diverse assortment of backgrounds and experiences that gives us an edge when it comes to creating solutions for those difficult projects.
The ability of Red E's team to accomplish customer goals - even challenging goals - is one of the aspects we love coming to work for.
The list of projects we acquire that are outside our normal daily focus is lengthy, but includes tasks like:
Patent Document Images
Patent Litigation Testimony Expertise
Offshore Wind Energy Concepts
Flood Protection Project Management
International Service Support
Engineering Consulting
Vehicle and Trailer Renting
"Red E brings not only solid technical expertise to the table, but also dedication and integrity. We've worked with the Red E team on several projects and it's always resulted in a great experience and a great product. Whether it's custom machining or product design, they've always found a solution to fit our budget and timeline."
Tristan Simetkosky, ASIC Lead Engineer
E

ngineering.

E

xcellence.

E

xperience.

E

xpertise.
North Dakota Professional Engineers
Red Engineering (Red E) is a growing mechanical engineering firm. Our Professional Engineers in Fargo, ND, have experience in many mechanical engineering fields and travel around the world to design custom engineering solutions for manufacturers. Red E is the professional design engineer you need.