Product Development and Technical Communication
are strengths at Red E, so we understand your needs when it comes to developing your project into the final product.
Product Development in Action
Our engineering team at Red E is equipped to handle every aspect of the process of designing, building, testing, and producing your machine or device. We will leverage our skills and supplier connections to get your project out the door efficiently.
We are equipped with the unique skills to find a solution to your projects that need troubleshooting. Our outside perspective will bring revitalization and innovation to your projects.
We specialize in several subcategories of Mechanical Engineering, including Manufacturing, Hydraulics, Professional, and Finite Element Analysis (FEA).
We are available for:
Idea creation
Design
Prototyping
Technical Documentation
Production Support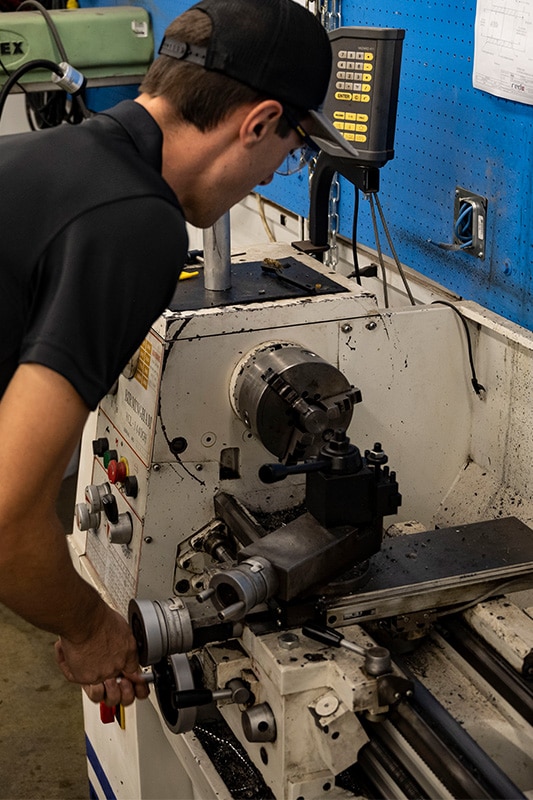 Our capable 3D CAD, FEA, CFD Solidworks, and PTC Creo Parametric software puts your designs in a virtual 360-degree reality to identify fit and function before the first parts are ever made, saving you time and money.
This allows us to do a lot of good things: virtually model a component to meet design criteria, spot design clashes before they happen, optimize manufacturability, and make educated decisions that will drive to a cost-effective finished product.
By streamlining design, analysis, and manufacturing, Red E makes everyone's life a little easier.
Technical Communication and Documentation
Our work with developing your project includes providing you with documentation such as colorful manuals and customer instructions.
Your company's reputation and customer retention are essential. That is why it is important to provide the highest quality documentation to correctly assemble and use your products.
Our team uses Solidworks Composer software which allows us to create stunning icon and picture-based manuals that make understanding your products as straightforward as LEGO building block instructions.
With Red E, you have access to talented technical translators for your products destined for other countries.
E

ngineering.

E

xcellence.

E

xperience.

E

xpertise.
North Dakota Professional Engineers
Red Engineering (Red E) is a growing mechanical engineering firm. Our Professional Engineers in Fargo, ND, have experience in many mechanical engineering fields and travel around the world to design custom engineering solutions for manufacturers. Red E is the professional design engineer you need.