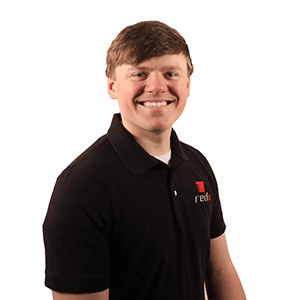 Isaac joined the Red E team as an Engineering Intern in April 2020. In May of 2021, he got a well-deserved promotion to Project Engineer.
At Red E, Isaac designs new Red E products and rebuilds tools utilizing SOLIDWORKS.
He stands out at Red E because he has countless hours put into rebuilding air seeders. He is able to apply that knowledge so he can ensure our instructions are up to date and we can continue to improve and create new products. You'll appreciate Isaac's ability to communicate and understand design requests.
NDSU - B.S Mechanical Engineering
Watching football, fishing during every season, waterfowl and deer hunting.
E

ngineering.

E

xcellence.

E

xperience.

E

xpertise.
North Dakota Professional Engineers
Red Engineering (Red E) is a growing mechanical engineering firm. Our Professional Engineers in Fargo, ND, have experience in many mechanical engineering fields and travel around the world to design custom engineering solutions for manufacturers. Red E is the professional design engineer you need.